Archive for the 'Utilities' Category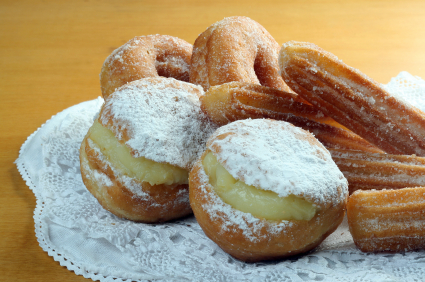 I haven't posted a collection of links in awhile.  I've just been too fixated on the Phillies, I guess.  No—wait!—it's not even possible to be too fixated on the Phillies.  Anyway, I haven't stopped wasting spending time on the web, so there's quite a backlog.
My allergies were acting up last weekend—I'm feeling much better now, thanks!—so this is a jumbo, post-sickness edition.  Here's some of what I've been interested in the past two weeks.
As you can see, I've redecorated the place.  I absolutely loved the old template—Kelabu (Gray).  I loved the funky green-ness of the stripe at the top, and I really loved the, er, splotchiness under the text.  It sort of looked like the blog was written on electronic newsprint (whatever that means).  If you're missing that look already, just visit Joe Sixpack, who's currently using Kelabu (Gray) on his Beer Radar blog.
But it was time for me to change.  Kelabu (Gray)'s tiny font was less-than-readable, and it was just too much trouble to enlarge it.  I've opted now for a cleaner template, Journalist, which, as you see, features a much larger font.  You should find the whole site easier on your eyes.  Unfortunately, the template change won't make my prose flow any better.  I'll try to keep working on that, though.
I spent much of the day attending to the formatting problems caused by the template change.  There really weren't that many.  Actually, I frittered away most of the time (i.e., hours and hours) picking and then installing a favicon.  It's a typewriter.  And, no, I'm not entirely sure that's obvious.  For now, the typewriter amuses me.  (And it looks really good as an Internet Explorer desktop shortcut.  Not that I know anyone who still uses IE.  And not that I know anyone who actually has a link to Rivers Are Damp on his desktop.  That would be weird.)
Anyway, if you encounter any new (or old) problems with the site, let me know.