Archive for October, 2008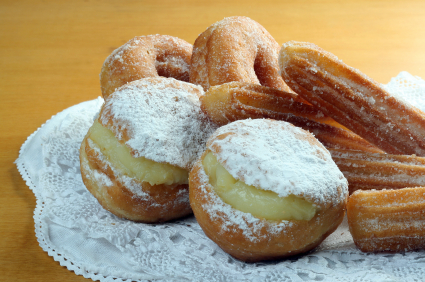 I haven't posted a collection of links in awhile.  I've just been too fixated on the Phillies, I guess.  No—wait!—it's not even possible to be too fixated on the Phillies.  Anyway, I haven't stopped wasting spending time on the web, so there's quite a backlog.
After 42 years of baseball fandom, I finally made it—personally—to the playoffs.  Last year, of course, my Phillies made an unexpected, but short, visit to the playoffs, but they did it without me.  A good deed (that's a link to my old site) got in the way.  This year, of course, I was with the Phillies all season, and I wasn't going to let anything keep me from the playoffs.  So there I was today, in Section 421 (that's a bit of a come-down from my normal seats), at 3 p.m. on a weekday, ready to root.
If you're a baseball fan, you know what happened.  Cole Hamels pitched a beautiful game for the Phillies.  The Phillies didn't show a lot on offense, but they had enough—especially when combined with some ugly defense by the Brewers.  At least for the first eight innings, the Brewers had nothing whatsoever going on offense: In fact, the score for much of the game—Phillies 3, Brewers 0—underestated how dominating the Phillies were.
It's never easy, though.  And for the second straight game, Phillies closer Brad Lidge looked, well, human.  He gave up two hits and a run.  With two outs, he walked J.J. Hardy, and a wild pitch to Corey Hart allowed Brewers baserunners to go to second and third.  Ugh.  But Lidge held on, managing to strike out Hart to end the game.  There was a massive sigh of relief in Citizens Bank Park.  Final score: 3-1.
It wasn't at all my most enjoyable day at the ballpark.  For one thing, everything just seemed to matter so dang much.  The attention of 45,000+ fans was on every pitch, every catch, every throw.  I was tense.  Although the Phillies looked like the better team, the Brewers were never out of it.  It was too close!  And worst of all, it repeatedly rained—just enough that I didn't want to leave my seats, but enough that I was pretty thoroughly wet by the end.
I'd do it all again, though.  Of course.  Go Phils!
Random weirdness at the ballpark: Two straight men in my row were pretty much overcome by emotion.  One hugged the other at the start of the game, apologizing—if I overheard correctly—that he didn't usually know how to express his affection for his friend.  Somehow or other, the playoff game made the mushiness acceptable.
Straight men are hard to figure out sometimes.  Hee.